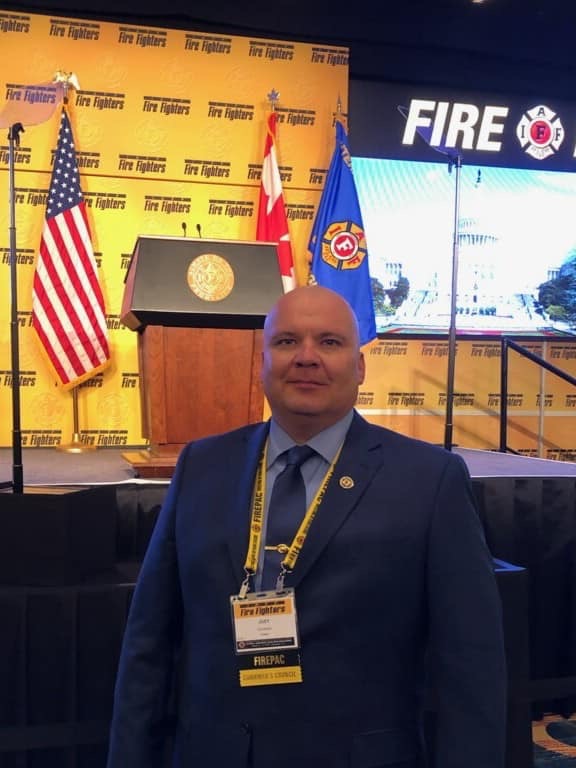 Let me begin by saying, I am truly humbled and honored with the trust you have bestowed upon me. It is a great responsibility I do not and will not take lightly! My promise to you, my brothers and sisters, is to fight for you as I would fight for my own family… we are family! Families may bicker over varying issues at times, but when it comes to backing one another against oppression, whether it is financially or morally, we band together as a strong united front.
All we have, every penny and every benefit we support our families with has been fought for – NEVER GIVEN! The strength of any union is a unified membership. One of my major goals is to try and unify our membership in solidarity. For us veterans of the force, we have seen our children born, grow, and begin their young lives. We seem to be in the cycle of a baby boom for the next generation of brothers and sisters. We laugh together and we cry together in tragedy. The "brotherhood" is truly felt in those moments.
I have always said, "There are two types of firefighters: The person who strives to master the craft of being a firefighter, and those who just like being called a firefighter." Which are you? In saying that, "There are two types of union members: The person who does what is needed to solidify and strengthen our position of power when dealing with those who deem to suppress our collective will – or are you the person who takes all the benefits without putting in the work to ensure the security of all versus speaking up when it only affects you! Which are you?
Yours in Solidarity,
Joey L. Gutierrez
Page Last Updated: Apr 03, 2020 (15:58:35)