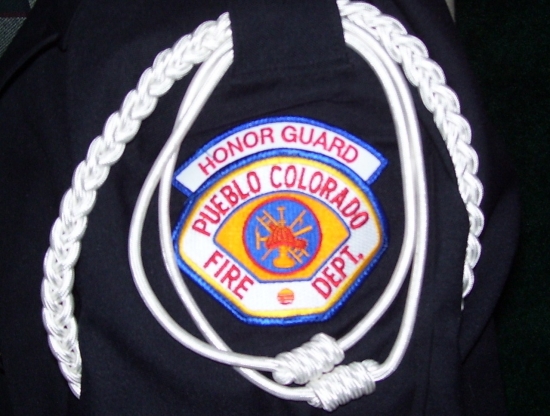 The Pueblo Fire Department Honor Guard was formed in 2002. At that time, the original membership consisted of eight persons and was started by Captain Larry Bond.
The Honor Guard was created for the purpose of representing firefighters, their families, and the Fire Department at various functions upon request. These functions include funerals and viewings, fallen firefighter memorials, parades and other related activities where the Honor Guard presence is desired.
The Honor Guard now has approximately 30 members. Drills are held throughout the year to ensure performance and excellence. Policies and procedures are developed to increase knowledge and consistency for future events where the team may be called upon to participate. Engineer Ken Killcullen is the lead contact for the Honor Guard and can be reached at Fire Station Four at (719)584-7202.
It is the intent of the Honor Guard to represent members and families of the Pueblo Fire Department while striving to improve these efforts through discipline and dedication.